Innovation Virtual Campus
Virtual Learning Campus at Interagency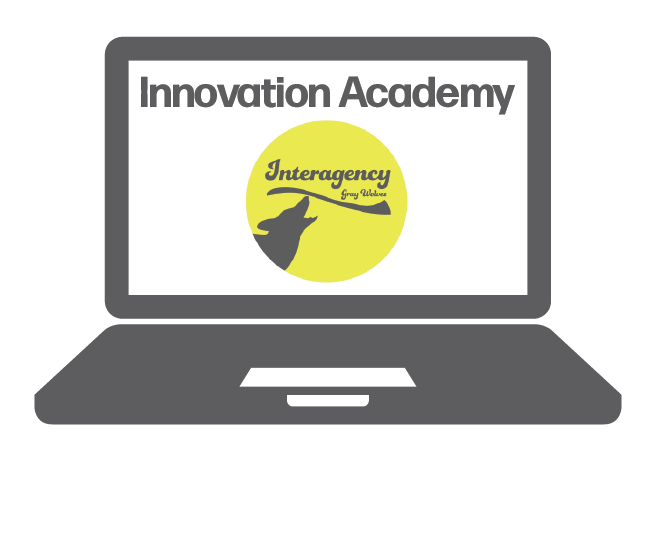 Innovation Campus is a virtual learning campus focused on transforming education with liberatory practices through an Ethnic Studies framework. 
We work to help students overcome barriers and meet the core required credits for Seattle Public Schools.  It is a great fit for students unable to attend school on a physical campus or during regular school hours and for whom traditional school does not meet their educational needs. 
In this fully remote program, students create their own study schedule and communicate with teachers primarily through Teams meetings, emails, texts, and phone calls. We center on humanizing the classroom, flexibility, and student-centered instruction. 
What to expect
An average of 4-6 hours of schoolwork a day or 20-30 hours each week 
Flexible weekly contact with all content area teachers
Culturally responsive and culturally sustaining teaching
Individualized academic plan to meet your graduation goals
Resources for basic needs, emotional wellness, and social support.
Curriculum
All students at Innovation will develop a Student Learning Plan that lists goals and credit requirements. Current course offerings are limited and may not fit the needs of all students.
Innovation Teacher Designed Courses:
Bridge to College Math
Geometry
Algebra 1
Language Arts 9-12
U.S. History
U.S. Government
World History 1
Biology
Apex Courses:
Apex is a digital curriculum designed by a company based in Seattle. All Apex courses are managed by certificated Innovation Academy Teachers.
World History 2, 3
Chemistry
Physics
Ecology
Algebra 2
Career Electives
Enrollment
Priority for enrollment will be extended to students with the highest need regarding access to education.
This includes students that have experienced trauma and school related trauma, identify as BIPOC, identify as LGBTQIA+, are employed full time, have parental/family care responsibilities, experience neurodiversity, or mental health conditions.