Building Trades Pathway at Interagency
Posted: | Updated: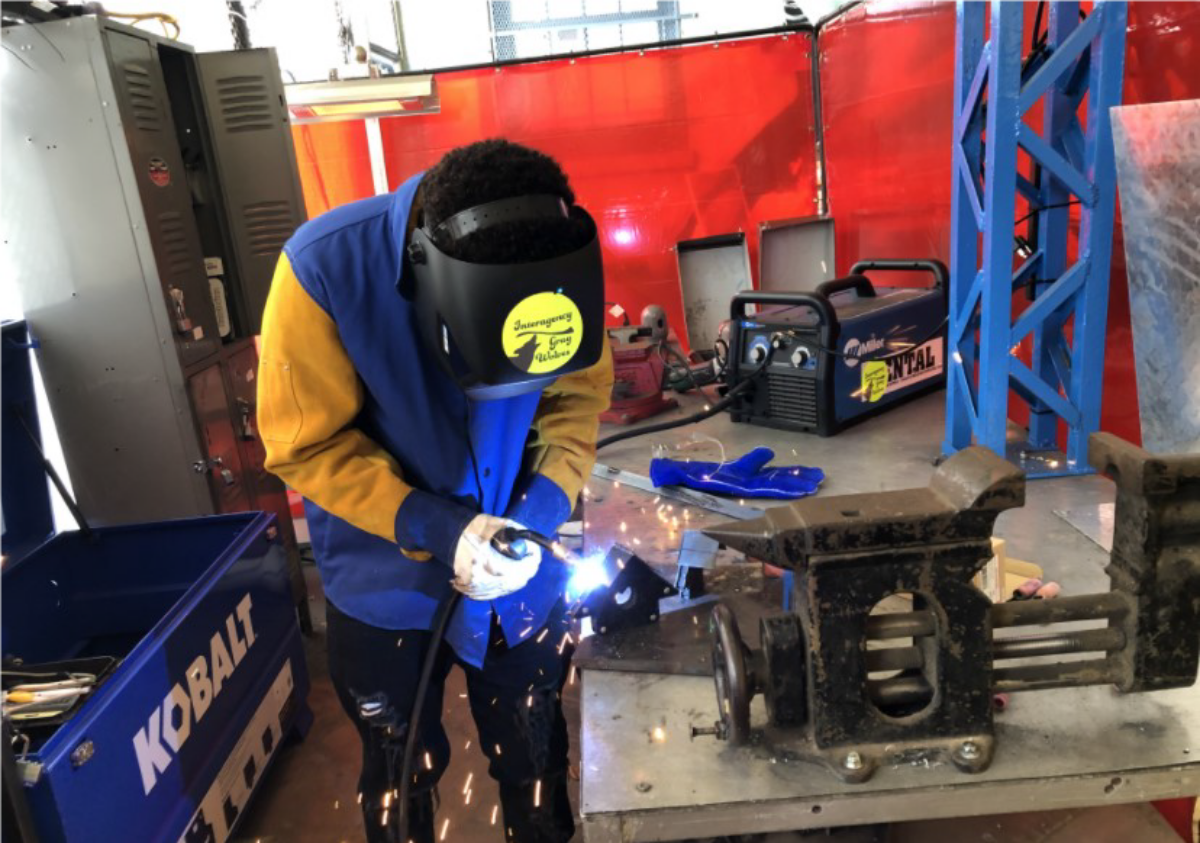 Building Trades Construction Pre Apprenticeship Program
Interagency is proud to host the new SPS Building Trades Construction Pre Apprenticeship Program in the CTE Skilled Trades Pathway.
This course, in partnership with the new pre-apprenticeship program, provides students with the foundational skills needed to earn an industry recognized pre apprenticeship certification that will then allow students to pursue an apprenticeship in a construction trade such as carpentry, electrical, plumbing, etc.
Apprenticeships provide access to high demand, high wage construction careers, and unlike many other program's student earn money and avoid debt while completing an apprenticeship. Thanks to the new Student Community Workforce Agreement, students that earn pre apprenticeship can gain access to apprenticeships working on Seattle Public Schools construction projects.
This program has launched at Interagency with teacher Jay Connolly and at Skills Center Ingraham High School location with teacher Mike Wentzel. Contact Jay Connolly for more information at Jcconnolly@seattleschools.org.